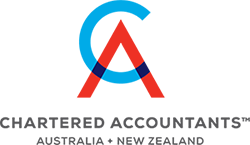 Now Accounting is a CA Accounting Firm located in North Parramatta that provides services to over 1000 individual clients and over 100 commercial entities (including many franchises) each year.
The team of Chartered Accountants at Now Accounting are passionate about helping individuals and entities realise their financial potential, providing a diverse range of taxation and advisory services with this goal in mind. These services include tax compliance work, external advisory, and investment advice.
Now Accounting is an enthusiastic participant in the not-for-profit sector, operating as both accountants and advisors.
Rebecca Pinkewich CA
Director
Rebecca completed the Chartered Accountants program at one of the world's largest accounting firms, where she was given the opportunity to work with leading business groups and high net worth individuals.
Rebecca helps oversee the practices lodgement and compliance program, and enjoys working with business owners and helping them implement accounting solutions so they can more effectively manage their business.
Adrian Pinkewich DFP CA
Director
Adrian Pinkewich, CA, has over a decade's experience as the Principal Accountant for Now Accounting. Adrian Pinkewich is a trusted advisor to some of Australia's fastest-growing business entities, and enjoys working with key decision-makers to assist them in formulating and executing strategy.
Adrian is also passionate about helping people achieve their financial potential. He works with individuals helping them manage their taxation obligations, and make important financial decisions for the future. Core to this is his belief that financial planning services should be provided on an independent, fee-for-service basis. This approach ensures clients are receiving the objective advice they need – advice that is most likely to help them achieve their goals and manage life's many challenges.
In addition to working with a number of not-for-profit entities from a public practice accounting engagement, Adrian has personally served on a number of not-for-profit boards, ranging from associations to companies limited by guarantee.
Prior to his role with Now Accounting, Adrian gained first-hand business experience working with companies (including a number he co-founded) undertaking International Staff Leasing, Beverage Retailing, Property Development, Retail Management, and Wholesaling. This extensive real-world business experience, from diverse business ventures and a broad client mix, has proved invaluable in helping Adrian to understand and assist small business and startup owners. It has also helped heighten his awareness of the need for a structured, diligent approach to financial decision-making – and the need to manage risk and plan for the future in a way that is practical and actionable for clients.
Marnie Pearce
Accountant
Marnie has over 20 years' experience working in public practice accounting.
Marnie is a qualified accountant that enjoys meeting with clients and helping them prepare their income tax returns, making sure that they enjoy all the benefits they are entitled to. She is an extremely clear communicator.
Marnie is also passionate about helping people make good financial decisions to improve their financial health and future. As well as preparing your personal tax return, Marnie can help you by giving expert advice to improve your financial position and minimise the tax you are paying.
In addition, Marnie also helps small business owners ensure all of their records are kept up-to-date, and is an expert at cutting through a maze of documents to get to the ones that really matter. She is also an expert at helping business owners put in place systems to ensure smooth and compliant processes for the future.