Independent Financial Planning
Financial Planning Services Beyond Taxation Matters
Qualified Experts
At Now Accounting we are passionate about helping clients reach their full financial potential.
We are able to apply our various financial expertise to help you with your financial goals and needs.
Transparent Fees
We set fees upfront before the work begins, and there are no hidden fees or commissions along the way.
We will give you honest advice and help you plan appropriately so you can reach your financial goals.
Our Independent Financial Planning Services:
• Retirement Planning
Our focus is helping you to achieve your retirement spending goals. We can help you budget for retirement, assess how long your financial assets will last with your planned budget, and make the important financial decisions that retirees face, including assessing age pension entitlements.
• Superannuation
Is your super fund right for your specific goals and needs? We can look at the costs charged by your fund, risks associated with your underlying investments and help you choose the fund and investments that are right for you.
• Lifestyle Protection
Insurance is an important tool that can help protect you and your family from the financial impact of adverse events. Commission free premiums can be 30% cheaper than commission paying insurance premiums and are available for clients who want to pay on a fee-for-service basis. We can help you identify the right level of insurance with respect to your needs and goals.
• Wealth Creation
With consideration of historical volatility, diversification, cost minimisation, tax minimisation and your personal goals and circumstances, our wealth creation advice is quality financial advice that you can trust.
Now Accounting Financial Planning Process
1. Initial Meeting
Now Accounting meet with you and discuss your current financial situation, and your goals, in order to build your financial plan? During this meeting we will discuss the services we offer and the Terms of Engagement.
2. Research
After the initial meeting we will varify your current investments based on all the information you have given us.
3. Strategise
Now Accounting will then develop strategies and prepare documentation to present to you.
4. Strategy Meeting
We will meet with you to present various strategies and advice you on different options to help you meet your financial goals. We answer any questions your may have so you can make the most informed decisions.
5. Advice Document
We prepare a Statement of Advice based on the proposed strategy.
6. Presentation Meeting
Now Accounting meet with you again to present you with the Statement of Advice. We answer any questions your may have so you can make the most informed decisions and assist you in completing any forms.
7. Implement
Now Accounting will implement your approved strategy and liaise with third parties and take necessary action to implement your approved plan.
8. Ongoing Service
Now Accounting will manage any ongoing requirements for Superannuation, investments, or Self Managed Super Funds. We will update you on how you are tracking with your goals, and advise you if any regulatory changes affect your financial situation.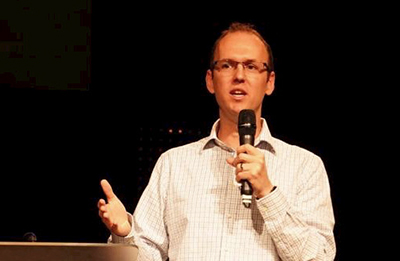 Adrian Pinkewich
DFP CA
Adrian Pinkewich, CA, has over a decade's experience as the Principal Accountant for Now Accounting. Adrian is a trusted advisor to some of Australia's fastest-growing business entities, and enjoys working with key decision-makers to assist them in formulating and executing strategy.